Archive of Embodied Displacement
Work-in-progress, archival material and time-based-media, 2020.
I am a diasporic artist writing and making from Vancouver, coming from Newfoundland, but born and raised between Oaxaca and Mexico City. From constantly adapting to different landscapes, I've asked myself how and or if it's even possible to lay roots as a non-native person when my transits resemble more those of the seeds of a dandelion. In this work-in-progress archive I acknowledge times, places, and spaces of the so-called "Canadian" East and West coast, as I aim to claim some agency over my own journey, part of a shared history of immigration and displacement.
In the form of what I have come to call "diasporic gestures", actions to ground oneself to the currently inhabited land, I sustain a conversation with the book Through Newfoundland with the Camera, published over 100 years ago, responding from the new land I'm trying to adapt to, Vancouver. My hope is for this archive to grow to include other times, places, people, and non-humans that can intimately delineate the connections between nuanced nationhood and the diasporic need of belonging to shifting territories.
You can read more about the process of this work in this article written for CBC-NL by Eva Cocker.
Railway near Humber River, 1905 / Railroad near 6th Ave, 2020
This project started during a residency at Eastern Edge Gallery in St. John's, Newfoundland in the Spring of 2020. However, since I couldn't travel across the country to what had been home for the past four years before relocating to Vancouver, I had to engage with the archives I longed to browse. Luckily enough, the Memorial University of Newfoundland Digital Archives Initiative (DAI) had Through Newfoundland with the Camera by Robert Edwards Holloway in its collection. Originally published in 1905 by Dicks and Co. in St. John's, Newfoundland (see the bottom of the page for links and credits) I ought to respond to Holloway from a different setting, a hundred and fifteen years later.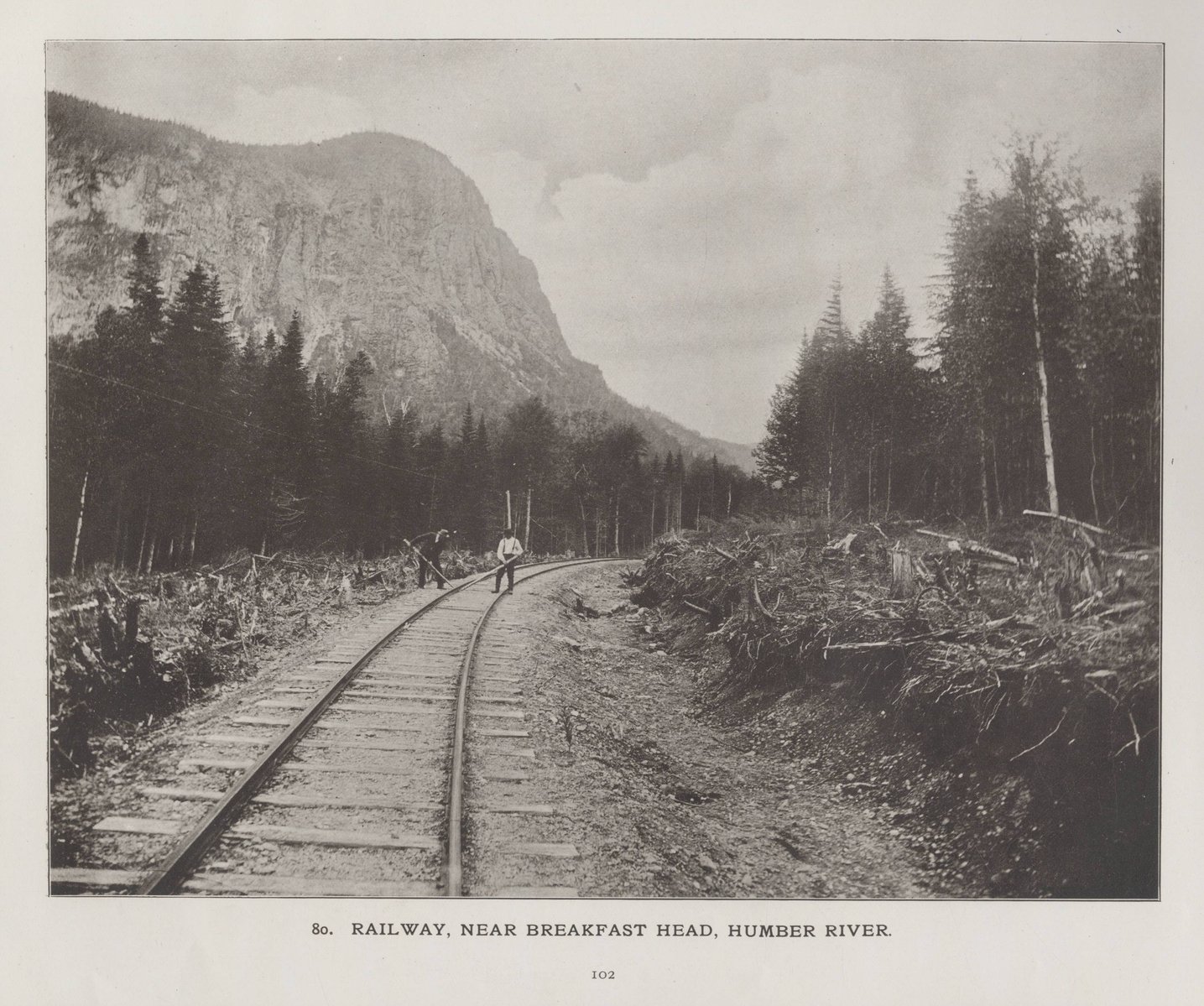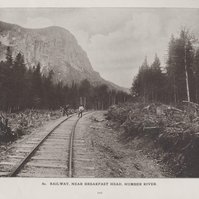 The book mentions that the photos were taken over a 20 year period so it's hard to pin-point when exactly Holloway travelled through the province with his camera. It's known that he took advantage of the summer months to head West and North of the Newfoundland. The railway depicted here overlooked Mount Moriah, a landscape I became familiar with while living in Corner from 2015 to 2019. The Bay of Islands in Newfoundland encapsules a river, the Humber River, which you get to see in the drive from the regional airport in Deer Lake. Along the river, pieces of the railway still exist going in and out of the water. When I saw a map of Newfoundland from 1910 I realized people used to name different parts of the river and the railway that modern don't. I wonder how many names, passages, nooks, and words we missed since then. The images of interconnecting pieces of land and water in my head make the West coast of Newfoundland my first stop in the archives. Stamped with "thinking of you" I sew together several gift wrap sheets using the first stitch my mom taught me. Once I had a long strip, I use it as a kite in the railways near 6th ave. in Vancouver. Between Olympic Village and Granville island this railway is used on and off for an on-going city railway project. As I attempted to fly this loose strip of paper, it became more a temporary sculpture with my body. Just like intermittent pieces of rail line going in and out of the water, I felt like the bending "thinking of you" stripe was part of something bigger, something I had never seen but yet, somehow, felt a part of.

Ashore on Notre Dame Bay, 1905 / Littoral at Point Grey, 2020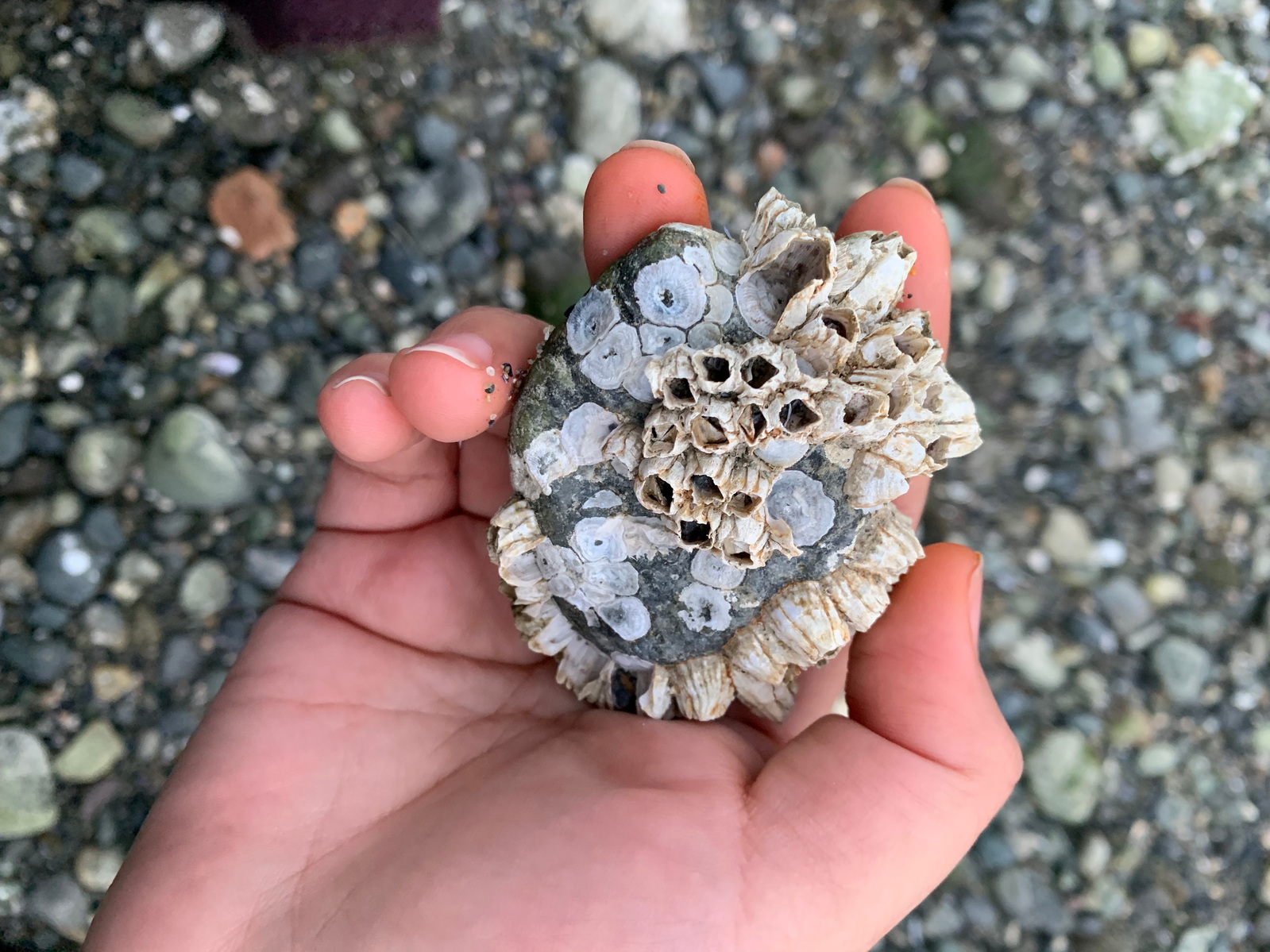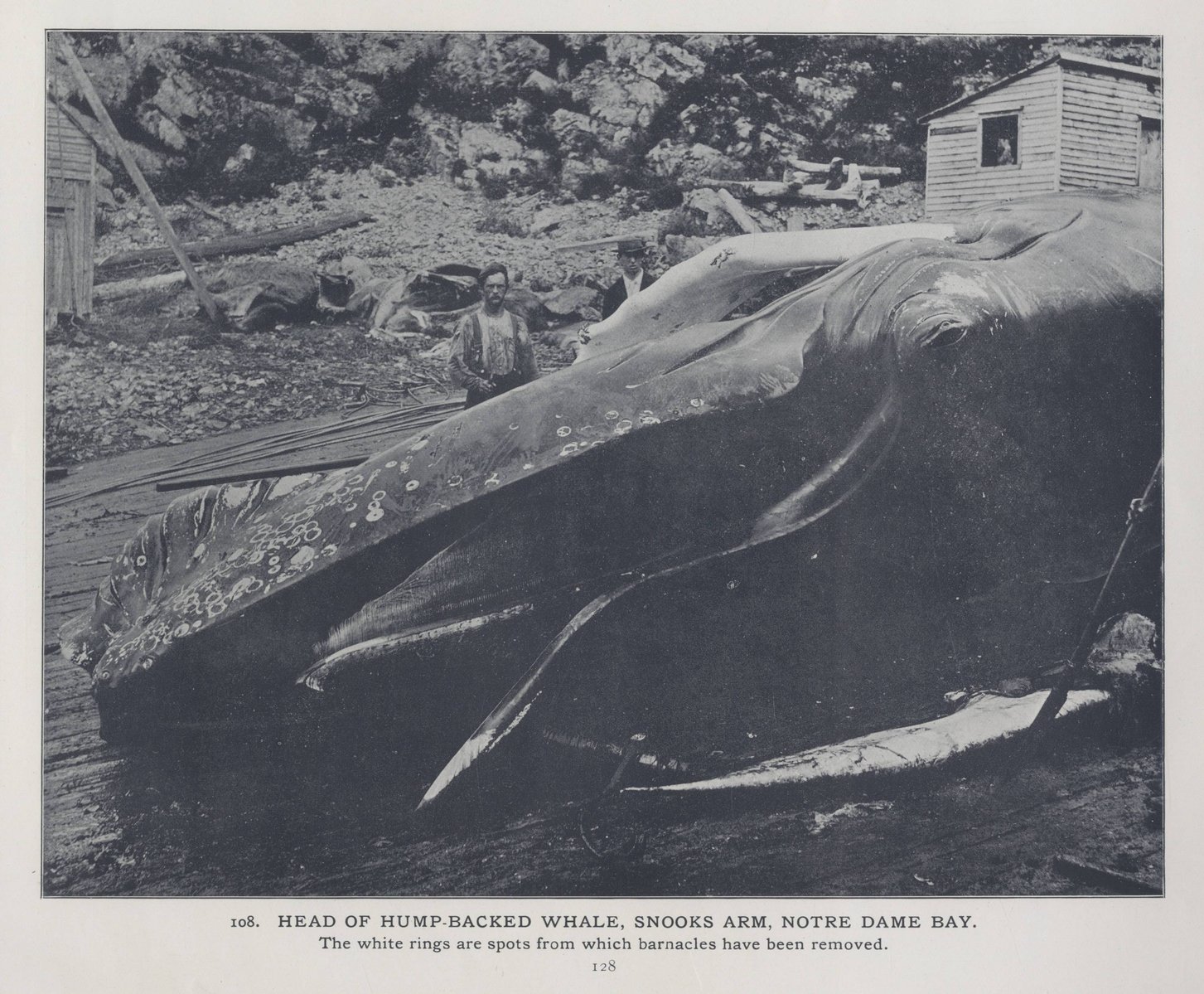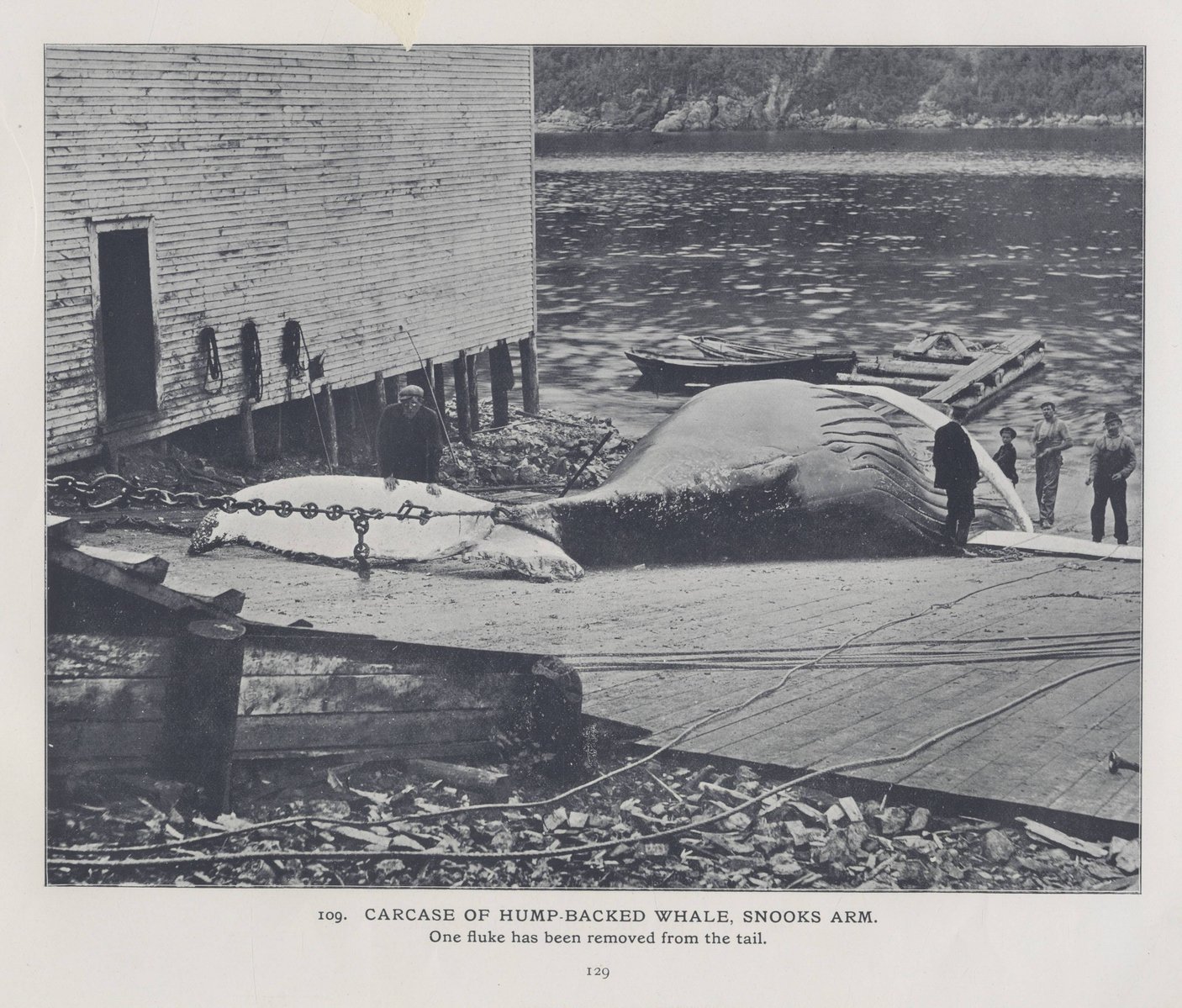 Iceberg in the straits of the North Atlantic Ocean , 1905 / Iceberg Stranded in my bed, 2020